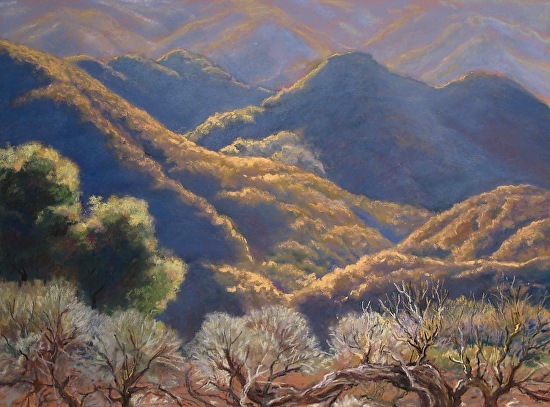 Morning in Los Padres Forest, pastel
Having mastered various mediums, Hawthorne's focus is on the light and how it relates
to the landscape and sky of the Central California Coast.
There is a subtle look and feel to these paintings that makes the work unique and incredibly appealing.
- Informed Collector

*****

Plein Air and Studio Paintings
of California's Central Coast
(and beyond!)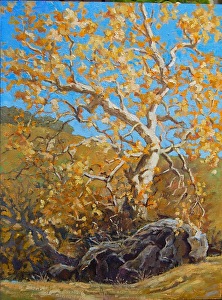 Autumn Sycamore, oil

We are surrounded by natural beauty on the Central Coast of California.
My hope is that these paintings awaken an awareness and awe
for the gifts we have been given from our Creator.
"Art is the means to jolt ourselves and others awake to the wonder of being alive in this stupendous universe."
Robert Henri